All-On-4 – Rock Hill, SC
Stability. Longevity. Functionality.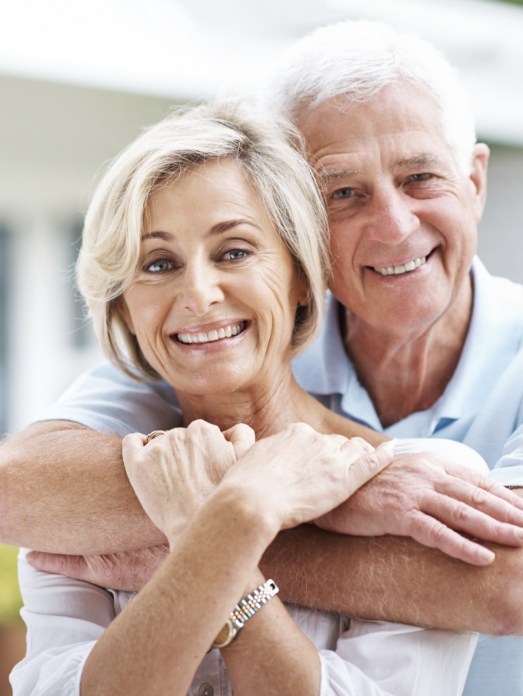 When learning you're ineligible for regular implant dentures, you might assume your only option is to settle for traditional prosthetics. Wearing teeth that only rest on your gums and require special adhesive to hold them in place can be frustrating and make you feel helpless. Fortunately, at Coombs & Ross Family Dentistry of Rock Hill, our team of experts has an alternative solution that will help you achieve a healthier, more beautiful smile – All-On-4 in Rock Hill! Requiring only four dental implants, this unique solution offers patients with minimal bone density the opportunity to enjoy a fully functional smile that can last a lifetime. Contact us today to schedule an appointment.
How Do All-On-4 Implants Work?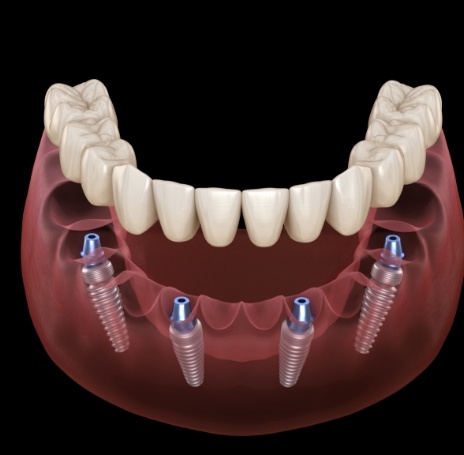 Regular implant dentures require between four and six dental implants. However, All-On-4 uses four implant posts to create a firm and balanced foundation. Two posterior implants are placed at a 45-degree angle toward the back of the mouth while two anterior implants are placed toward the front of your mouth. Not only do our dentists identify the densest areas of your jawbone to place each implant, but they ensure a balanced bite and appearance once the implants are firmly in place.
Am I a Candidate for All-On-4 Implants?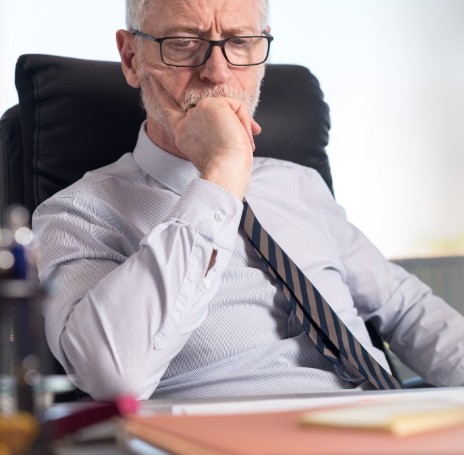 When meeting with your implant dentist in Rock Hill, you will discover most adults are eligible for All-On-4. If you've lost all your teeth but do not possess enough jawbone to adequately support regular implants, this unique alternative might just be for you. Of course, we will first need to check your oral and overall health to ensure you do not show any signs of tooth decay or gum disease. You'll also need to be healthy enough to undergo minor oral surgery.
You can expect our team to also talk with you about your lifestyle habits as well as your nutrition and commitment to a good oral hygiene routine.
Benefits of All-On-4 Implants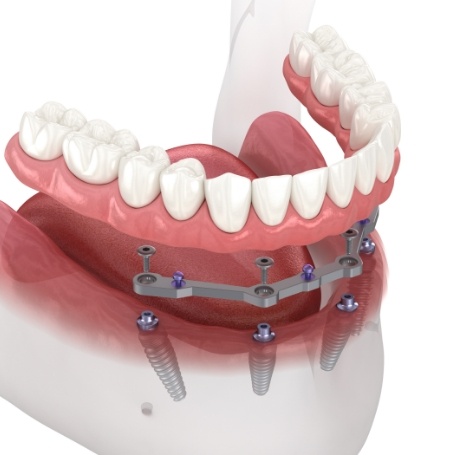 There are many benefits that come with All-On-4 dental implants in Rock Hill. Some of these include:
The ability to eat your favorite foods without worrying about a prosthetic that requires messy adhesive to remain in place while eating or speaking.
An easy-to-clean solution that doesn't require specialized cleaning supplies.
A stronger bite force and chewing power.
A fuller, more youthful appearance because of how your implants will fill out your face and prevent sagging.
Continuous stimulation to your jawbone to avoid facial collapse and additional tooth loss.
A long-lasting prosthetic that can remain in place for 30 years or more or even a lifetime.
All-On-4 vs. Traditional Implants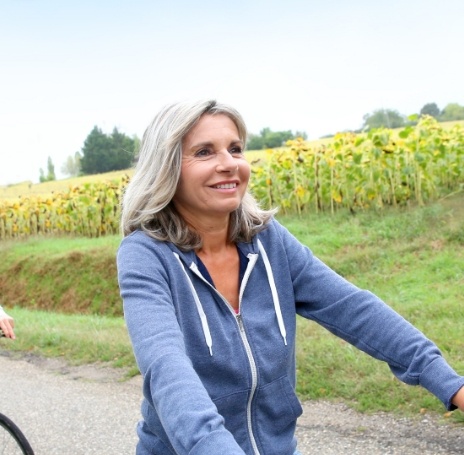 At first, it might be difficult to understand the differences between All-On-4 and regular dental implants. However, when you begin to really learn more about each one, you will find All-On-4 is truly unique. For instance:
You'll pay less for treatment because All-On-4 uses only four dental implants instead of up to six with regular implants.
You can forgo bone grafting, which will only add to your timeline and overall costs.
You may be able to receive your new teeth the same day as your All-On-4 oral surgery.