CEREC One-Visit Dental Crowns - Rock Hill, SC
Get the Restoration You Need Today!
If you have a damaged tooth at risk of extraction, a dental crown can reinstate its health and function. Traditionally, it takes 2 appointments to get a restoration, but we know your time is valuable. We embrace the latest techniques and technologies to provide convenient solutions that don't compromise the quality. Now, you can save your tooth with CEREC one-visit dental crowns from our Rock Hill, SC dentist.
What are CEREC Dental Crowns?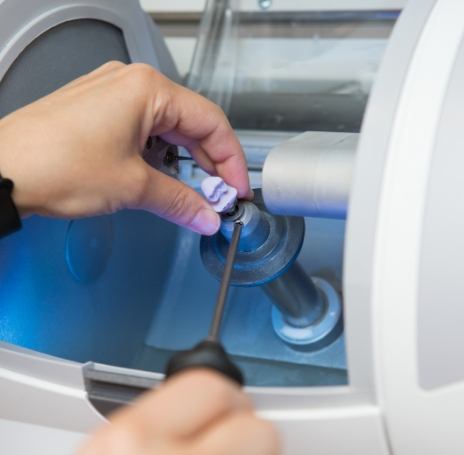 CEREC crowns allow you to get the high-quality, durable restoration you need in just one day. A digital impression takes the measurements necessary to design your crown using CAD/CAM software. This removes any room for error to ensure it's right the first time. The information integrates with our in-office milling machine, which cuts your crown from a block of all-ceramic material to mimic the appearance of your natural teeth. The entire process can be completed in a single appointment.
Benefits of CEREC Dental Crowns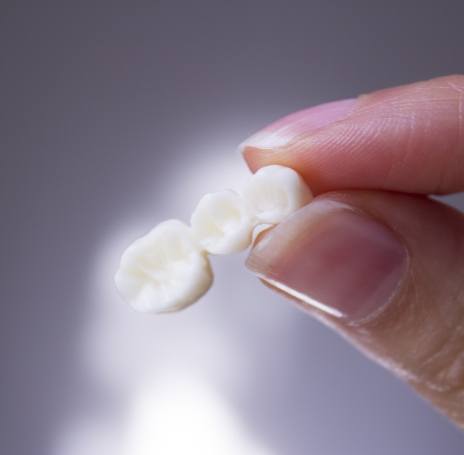 CEREC technology streamlines the entire process to receive dental crowns. Overall, you will enjoy:
Improved accuracy for optimal fit and function.
Durable to last for an average of 10 years before needing to be replaced.
Looks natural to smile confidently.
Eliminates the need for messy, foul-tasting impression material.
No need for a temporary crown.
High-quality restoration in one day.
Traditional vs CEREC Crowns Process
The traditional process to receive a dental crown requires multiple steps and appointments. During the first visit, your tooth is reshaped to allow the restoration to be bonded over it. You must then hold an impression material in your mouth for several minutes. This can be uncomfortable if you have damaged teeth or a strong gag reflex.
After your impression is ready, it's sent to an off-site dental lab. The lab creates your crown to meet your specifications, which can take a couple of weeks. You'll need a temporary crown in the meantime until it's time to return to the dental office to bond your permanent crown to your tooth.
Although this method is effective, CEREC resolves many of the inconveniences of the traditional treatment. After your tooth is prepared, a quick and simple scan of your mouth is taken to get a 3D image of your tooth. CAD/CAM software is used to design your crown to meet your specifications. The information is sent to the milling machine to cut your crown. In less than an hour, it's ready to be bonded to your tooth.
What Makes Someone a Good Candidate for CEREC Dental Crowns?
CEREC crowns can be used to improve the health, function, and appearance of a tooth. They can be used if you have:
A weakened tooth at risk of breaking.
A broken or fractured tooth.
After a root canal.
Along with a dental implant.
Cover dark tooth discoloration.
Improve the appearance of an abnormally shaped tooth.
Understanding the Cost of CEREC Dental Crowns
There's no set amount you can expect to pay for a CEREC crown because the cost is determined by your individual treatment plan. We work on your behalf with your insurance company to reduce the amount you need to pay out-of-pocket. Depending on your specific policy, your insurance may pay as much as 80% of the cost if used for restorative purposes. We accept a variety of payment options for any remaining balance, like CareCredit.
If you need a crown, choose the convenient solution. Contact our dental office today to see if CEREC crowns are right for you.