Veneers – Rock Hill, SC
Give Your Smile a Fresh Start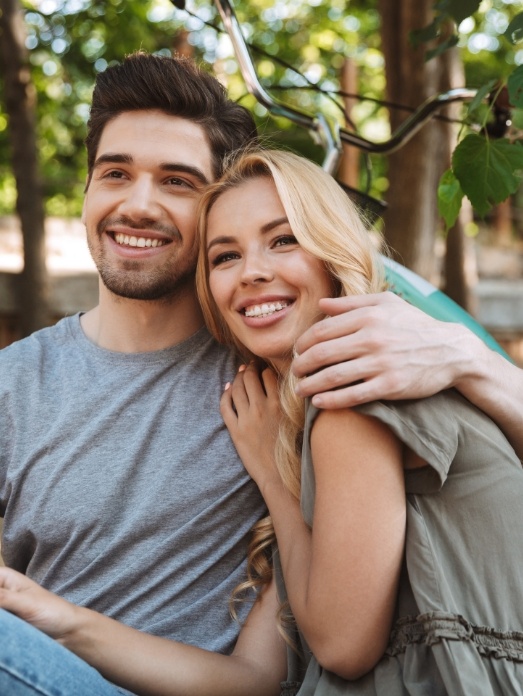 Are your teeth riddled with minor imperfections, like chips or stains? Do you not even know where to start improving their appearance? Do you ever wish you could just give your smile a fresh start? Luckily, veneers in Rock Hill, SC allow you to do just that. These custom restorations are placed over the fronts of your problem teeth to give them an effortlessly perfect and natural appearance. If you're ready to completely transform your smile with veneers, then just give us a call today!
What Are Veneers?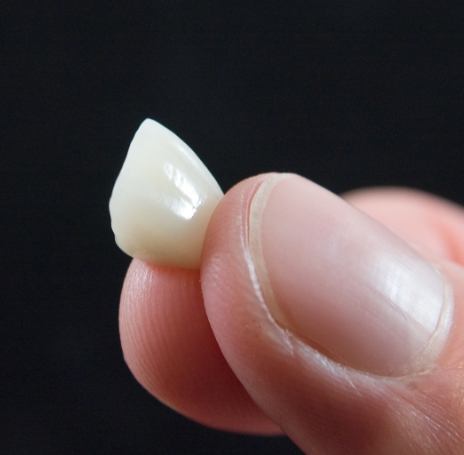 Veneers are thin sheaths of durable dental porcelain that are bonded to the front surfaces of your teeth to mask virtually any aesthetic flaws. You may be a good candidate for veneers if you have:
Chipped or cracked teeth
Small gaps between your teeth
Severely stained teeth that don't respond well to whitening treatment
Misshapen or worn-down teeth
Slightly crooked teeth
The Veneers Process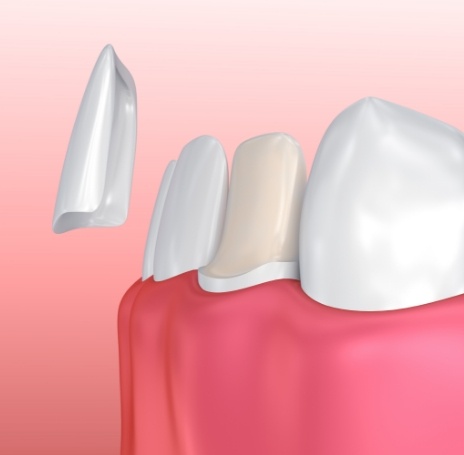 More often than not, getting veneers takes two appointments. During your first visit, we'll prepare your teeth by removing the tiniest sliver of enamel, or the outermost layer of your teeth. Because enamel does not grow back, veneers are considered a permanent treatment, so make sure that they are really what you want before going through with the treatment.
After we prepare your teeth, we'll take impressions and send those to our dental lab, where a skilled team of ceramists will craft your restorations. In the meantime, we'll protect your teeth by placing temporaries, which will be removed and replaced with your permanent veneers when they arrive at our dental office a few weeks later.
Benefits of Veneers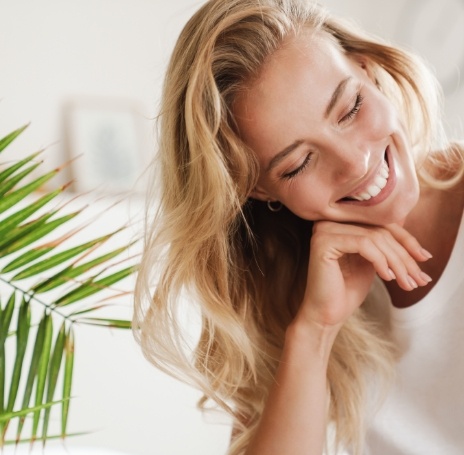 Veneers offer many benefits over other cosmetic treatments, including:
They are more highly resistant to staining than your natural tooth enamel. You can enjoy coffee, tea, and berries to your heart's content!
Veneers can correct virtually any aesthetic flaw you might have in your pearly whites in just one treatment.
Gum tissue tolerates porcelain well and shouldn't cause irritation.
Dental porcelain is often more resistant to chips and cracks than enamel is.
As long as you take care of your veneers with regular brushing, flossing, and checkups with your cosmetic dentist in Rock Hill, your veneers can last for up to a decade or even longer!
Veneers FAQs
If you're not in love with the appearance of your teeth, veneers in Rock Hill can help you achieve the smile of your dreams. Although you're excited to enhance your confidence, we know you have a few concerns before you're ready to commit to the treatment. We'll explain everything during your initial consultation. In the meantime, here are the answers to a few of the most common questions patients ask us about veneers to make the best decision for your smile.
How many veneers will I need?
A veneer can be placed on a single tooth, but we often recommend bonding them to the front 2, 4, or 8 teeth. This helps to create a seamless blend between your veneers and your enamel. After conducting a thorough examination and learning more about the results you want to achieve, we'll explain how many veneers will be needed to reach your goals.
Will veneers make my teeth sensitive?
The process of bonding veneers will require your cosmetic dentist in Dix Hills to remove a small amount of enamel from your teeth to ensure they sit flush. As a result, it's common to worry about sensitivity, but you don't have anything to fear. While your teeth might be a bit sensitive for a few days after your procedure, any discomfort will not last. If you have weakened enamel, veneers can often improve your sensitivity because they provide an added layer of protection between your teeth and the foods and drinks you consume.
How long will my veneers last?
Although veneers are thinner than ever, they are durable. They can last for a decade or longer with the right aftercare. You can help protect your investment by keeping a few tips in mind:
Use a soft-bristled toothbrush and nonabrasive toothpaste.
Brush your teeth for at least 2 minutes in the morning and at night.
Use high-quality dental floss to clean between each tooth daily.
Wear an athletic mouthguard if you play sports.
Don't use your teeth as tools.
Don't chew on inedible objects.
Visit your dentist at least twice a year for a cleaning and checkup.
If a veneer breaks or falls off, we can easily replace it to restore your beautiful smile.
How much do veneers cost?
There isn't a set fee for veneers because the cost is determined by your individual treatment plan, like the number of teeth you're treating. We'll provide you with a personalized estimate during your initial consultation and discuss the fees associated with your procedure. A member of our team will explain your payment options to keep your picture-perfect smile within your budget, like third-party financing.
Can I use my dental insurance to pay for veneers?
Every insurance plan is unique; however, many dental insurance companies don't offer coverage for veneers because they are an elective treatment. If applicable, we'll work on your behalf with your insurance company to file the necessary claim forms to reduce the amount you need to pay out-of-pocket.