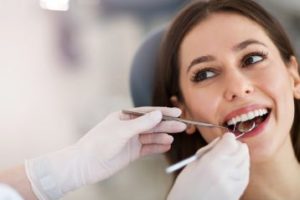 If you've been looking for a dentist in Rock Hill (and want to get it right the first time), you may feel overwhelmed by all the choices you get from simply doing a Google search. Every dental office claims to be the best, but how can you know? If this scenario sounds familiar, you'll be glad to learn that there are 5 easy strategies for finding the best dentist for you and your family. Keep reading to find out what you should look for to make sure you get the best dental care possible!
1. Look For a Wide Range of Services
When a dentist offers a comprehensive set of services, you'll be able to get care for every member of the family under one roof. Look for a service menu on their website that includes the following:
Emergency care
TMJ/TMD therapy
Implant dentistry
Cosmetic services
Sedation options
Gum therapy
Restorative care
Pediatric services
2. Read Reviews
Online reviews have been a game-changer for the way consumers choose goods and services. They're a fantastic way to learn what actual patients think of the care they've received, so you don't have to take a dentist's word alone.
3. Make Sure They Have a Convenient Location and Hours
In today's busy world, it can be difficult to find the time to schedule an appointment if an office doesn't have convenient hours. It's also helpful if they're conveniently located so you don't have to spend a lot of time driving there!
4. Reasonable Costs
It's important to make sure an office accepts your dental insurance before you schedule your first appointment. If you don't have insurance, ask if they offer any discounts or financing options such as Care Credit.
5. Look For an Office With the Latest Technology
When a Rock Hill dentist invests in modern equipment, it leads to a better experience for patients. Here are some examples of equipment and technology that can make your visits easier and more comfortable:
Digital X-Rays – In addition to using nearly 90% less radiation than traditional X-rays, digital X-rays are more comfortable as well.
Advanced Cavity Detection – This technology helps dentists detect cavities that are so small that patients can't feel them and they don't show up on X-rays yet. This allows them to be treated with minimal dental work in their earliest stages.
Soft Tissue Laser – More precision, faster healing and less discomfort are just a few of the advantages of this amazing tool. Soft tissue lasers make a variety of procedures much easier for patients.
Digital Impressions – No more messy, uncomfortable trays that you have to hold in your mouth for several minutes. Digital impressions are done with a tiny scanner that records the dimensions of your teeth. Not only are they more comfortable, but more accurate as well.
Finding a great dentist is well worth the time and effort. You'll feel great knowing your family is in good hands and will have healthy, beautiful smiles for life!
About the Author
Dr. Paul Coombs is a general, cosmetic and restorative dentist in Rock Hill with over 30 years of experience. In that time, he's built long-lasting relationships with his patients that are based on trust, great dental care and a personal touch. If you have any additional questions about how to find the right dentist, he can be reached via his website or at (803) 324-5301.