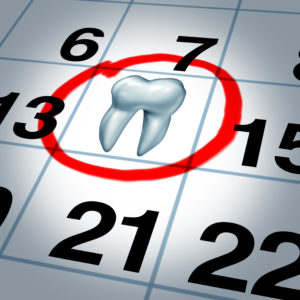 Dental insurance is an invaluable tool that can help you maintain a healthy smile while keeping your out of pocket costs to a minimum. If you have coverage through your employer, or you purchased it yourself, are you making an effort to get as much value as you can from your policy? Let's talk about how scheduling a visit to your dentist in Rock Hill before the end of the year can help you make sure that you're not letting your benefits go to waste.
How Dental Insurance Works
Most dental insurance plans work on a calendar-year basis. On January 1, your insurance provider gives you a specific amount of money that you're allowed to put toward approved services. Usually, this annual maximum is between $1,000 and $1,500. If any portion of that allotment remains unused by December 31, it disappears forever. Your benefits won't roll over to the following year.
Most people do not regularly meet or exceed their annual maximum. In effect, they're losing out on hundreds of dollars' worth of benefits each year! Of course, you shouldn't get dental work done just for the sake of using your insurance. However, you should make sure that you attend two checkups each year and promptly receive any further treatment that your dentist recommends.
How to Maximize Your Insurance
Scheduling a checkup before 2018 ends will allow you to become aware of any dental health issues that may need future attention. In fact, you might even still have time to get any necessary restorative work done before this year's benefits expire. \
Here are a few other tips to help you get the most out of your insurance policy:
Understand the fine print. Either the folks in your dentist's office or your insurance company can help you understand exactly how your policy works. Then, you'll be in a better position to make informed treatment decisions.
Take care of problems promptly. Insurance companies cover minor restorative work at a higher rate than major restorative work. Delaying treatment increases the risk that a small problem will develop into a major one and cost you more money.
Don't Have Insurance?
The team at Coombs and Ross is happy to work with all patients, whether or not they have dental insurance. That is why we offer a Smile VIP Club that is designed to help uninsured patients receive the high-quality care they deserve at a reasonable price. For a fixed monthly fee, you can enjoy regular preventive care, as well as a discount on any other services you may need.
Are you getting all you can out of your dental plan? Schedule a checkup before the end of the year to maximize your benefits!
About the Author
Dr. William Ross is an accomplished dentist who is passionate about furthering his education so he can provide only the best available care to his patients. He and Dr. Coombs are proud to serve the Rock Hill community. To learn how our team can help you get the most out of your dental benefits, contact our office at 803-324-5301.