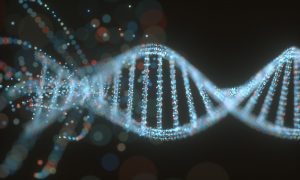 Since the Human Genome Project was declared complete in April 2003, DNA testing has become increasingly present and accessible in everyday life. For example, there are even television shows now in which celebrities test their DNA to discover their ancestry. One increasingly popular reason people want to test their DNA is to find out if they are at greater risk for certain diseases. However, can commercially-marketed DNA tests really predict whether you will develop conditions, such as gum disease in Rock Hill? Keep reading below to find out.
What is Predictive Testing?
Predictive testing, also known as presymptomatic testing, is a form of genetic testing that detects gene mutations associated with certain disorders or diseases, such as cancer.
To complete this type of test, you often must swab your check or mail a saliva sample to a laboratory and wait for the results. The company typically will mail the results back to you after several weeks.
The idea behind predictive testing is that by revealing what diseases a person is genetically predisposed to develop, they can then make more informed medical and healthcare decisions.
Going Beyond Genetics
Despite the advertised promise of commercially-marketed genetic tests, the truth is that – at least until now – they cannot accurately predict your risk of developing future cavities or severe gum disease.
Why not?
Simply put, genetics are the not the only factor that determines whether a person will develop a certain disease. For many diseases, "lifestyle" and "environment" factors also play an important role.
For cavities and gum disease, lifestyle and environment factors include:
Whether you brush your teeth regularly
Whether you floss regularly
Your diet, especially how much sugar you consume
Whether you have had cavities in the past
Whether you smoke or chew tobacco
When it comes to cavities and gum disease, these lifestyle and environmental factors play a much stronger role than an associated DNA "marker".
4 Top Oral Care Tips
Regardless of what the results of a DNA test say, the good news is that you can take charge of your own dental health. The American Dental Association encourages men and women everywhere to follow the below tips in order to keep their smile healthy and whole:
Brush teeth twice a day for a full two minutes each time, using a fluoride toothpaste
Floss between teeth at least once a day
Eat a balanced, healthy diet that limits sugary beverages and snacks
Visit a dentist every six months for a routine dental exam and cleaning
The best way to learn about the state of your oral health is not through a saliva swab sent through the mail – it is by visiting a dentist in Rock Hill! Talk to a dental professional today about how to prevent gum disease and tooth decay.
About the Author
A proud graduate of the Medical University of South Carolina, Dr. William Ross has over 25 years of experience helping patients achieve and maintain healthy smiles. During that time, he has pursued continuing education courses at the prestigious Las Vegas Institute for Advanced Dental Studies to stay on top of the latest developments in dental research and technology. Patients old and new can contact Dr. Ross via the Coombs & Ross Family Dentistry website or by calling 803-324-5301.