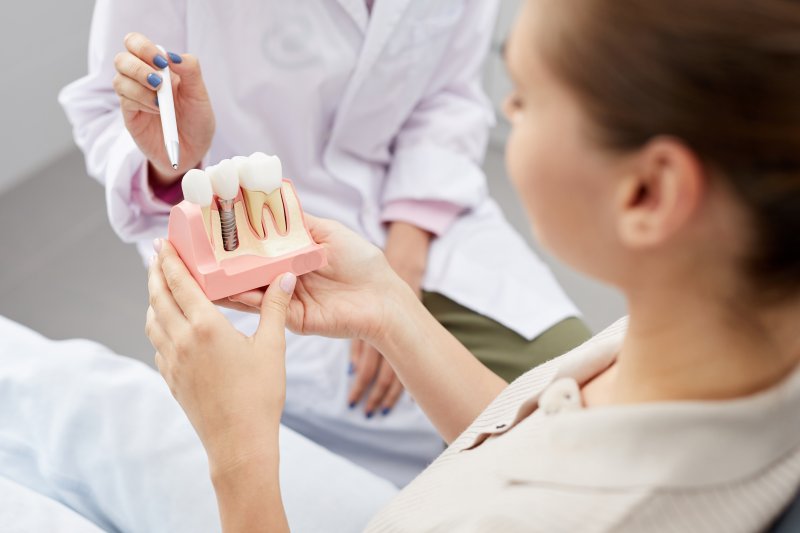 Are you one of the 170+ million Americans struggling with tooth loss? If so, you've likely heard of dental implants. After all, they are the #1 recommended treatment for patients missing one, a few, or an entire arch of teeth. However, if you're like many patients, you may be wondering, "Does getting dental implants hurt?" Keep reading for the answer!
So, Does Getting Dental Implants Hurt?
Dental treatments of any kind, especially those involving surgery, make patients feel nervous about the pain. Fortunately, whether you are getting one dental implant or several, the first step is always the same: numbing your mouth. That way, the most you'll feel during the procedure is some pressure. Once it's time to return home, your dental team will provide you with an extensive list of aftercare instructions designed to keep you comfortable, including sticking to soft foods and taking over-the-counter pain medication as needed.
5 Valuable Benefits of Dental Implants
From dental bridges to dentures, there are a variety of tooth-replacement options thanks to modern dentistry. So, why are dental implants used by roughly 500,000 patients each year? In short, this state-of-the-art approach to tooth loss comes with a number of benefits, including:
Jawbone preservation.
Lifelike appearance.
20+ year lifespan (with proper care).
No dietary restrictions.
Custom-made for each patient.
How to Prepare for Getting Dental Implants
If you and your dentist decide dental implants are the best option for filling the gaps in your smile, then there are a few things you should do to prepare. First, ask a trusted adult to drive you to and from your appointment, especially if you're using sedation dentistry to stay calm in the treatment chair. Second, prepare your meals ahead of time. Immediately following the procedure, you'll be expected to stick to soft foods, like yogurt, oatmeal, and soup. Stocking up on these products beforehand will help you have a smooth recovery. Lastly, ask your dentist about to-dos specific to you, like picking up pain medication the morning of or what they recommend you eat and don't eat beforehand.
Modern dental implants have revolutionized the field of dentistry, providing patients with a state-of-the-art, long-lasting solution for tooth loss. The best part? Your dentist will go above and beyond to make the entire experience as pain-free as possible. So, don't let this fear hold you back; schedule your initial consultation today!
About the Practice
For more than two decades now, our team at Coombs & Ross Family Dentistry has helped our patients with everything from routine preventive care to state-of-the-art dental implants. If you're struggling with one or more missing teeth, our exceptional dentists can provide you with replacements that are lifelike, durable, and built to last. To learn more about dental implant surgery or schedule your initial consultation, don't hesitate to visit our website or give us a call at 803-592-6201.