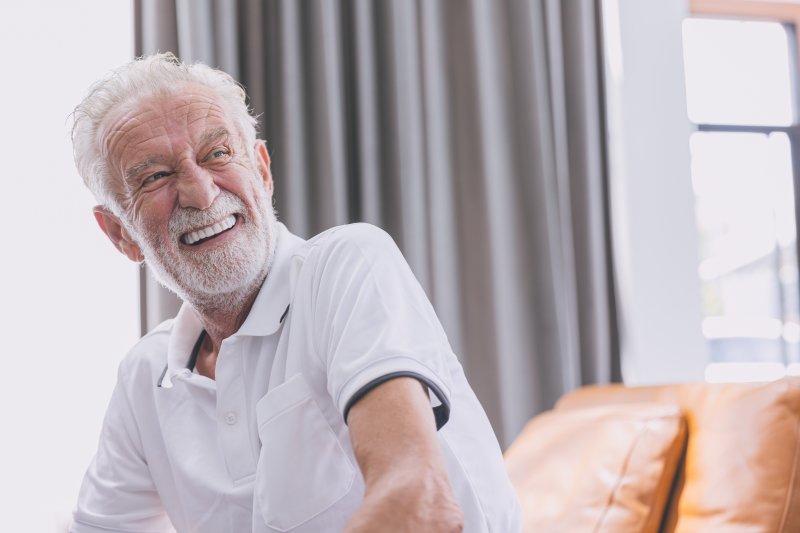 As you might know, dental implants in Rock Hill are an excellent tooth replacement treatment. They can restore even the most broken smiles! Still, you might worry that you're too old to get them. After all, it's easy to imagine that placing implants would be too hard on an elderly body. In fact, however, people of all ages can benefit from these artificial teeth. To learn more, here's a summary of how implants work for seniors from your local dentist.
How Old is Too Old for Dental Implants?
Dental implants don't have an upper age limit. They can be as effective in older people, whether eighty-five or ninety years old, as in younger patients. Plus, they often heal with a similar level of predictability. As such, many dentists recommend implants even for the very elderly.
The latest science backs up these claims. For instance, a 2004 study reviewed success rates after five years for dental implants in patients over eighty and those below that age. Surprisingly enough, the two groups had the same, equally-high success.
What Can Seniors Expect from Treatment?
When seniors consider implants, dentists will look to see if they qualify for the procedure. In particular, the specialist will look at general, oral, and bone health and medications to ensure the patient can handle the implant placement process.
If you're a senior who gets implants, you can expect a slightly slower recovery than younger patients. Therefore, dentists often wait four months to place teeth for elders rather than three. Highly trained ones will also ensure the process is as gentle as possible.
Like any patient, seniors may experience discomfort for three to five days after the placement. Fortunately, these symptoms are treatable with painkillers and anti-inflammatory medicines. They can eat soft foods until they're comfortable enough to start a regular diet.
Benefits of Dental Implants
Whether you're young or in your twilight years, you'll get various benefits from dental implants. These include:
Improved Chewing Ability: Implants help you eat food well, giving you the proper nutrition. They also don't restrict you from tougher items, meaning they improve your quality of life.
No Slipping or Falling: Compared to dentures, dental implants are stable and secure due to fusing with your jaw. Therefore, they won't slip or fall from your mouth.
A Fuller Face: Because they stimulate the tissue in your jaw, implants prevent bone loss in your face.
As you can see, you're never too old to get dental implants from Rock Hill. That said, call your local dental practice to see if you can spend retirement with a fully-restored smile.
About the Practice
Coombs, Ross, & Sourlis Family Dentistry is based in Rock Hill, NC. As led by the titular Drs. Coombs, Ross, and Sourlis, the practice has served countless patients for over 20 years! Its team thus offers quality treatments spanning preventive, cosmetic, and restorative dentistry, including emergency procedures. The staff further ensures top results with the latest dental technology. For more information or to book an appointment, you can reach them on their website or by phone at (803)-592-6201