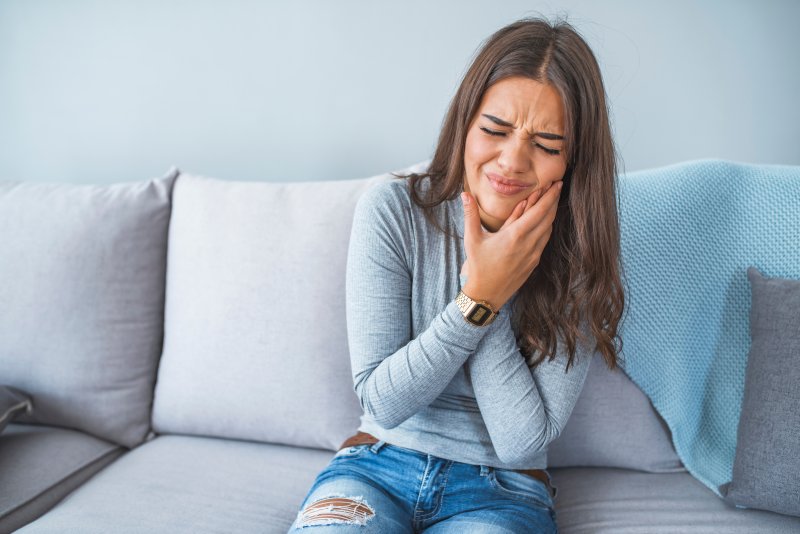 You might assume that you'll be able to tell when you have a cavity; after all, a hole in the tooth should be fairly noticeable, right? However, sometimes decay can occur between the teeth where you can't easily see the damage. Cavities that form in this area are known as interproximal cavities, and it's important to have a grasp on how they're diagnosed and treated, as well as how they can be prevented. Below is everything your dentist in Rock Hill wants you to know about cavities between the teeth.
How Will You Know If You Have an Interproximal Cavity?
Interproximal cavities often develop without any noticeable symptoms at first. On your own, you likely won't even realize there's a problem until the decay reaches the softer dentin layer underneath the enamel. At that point, your tooth may be more sensitive to certain foods, and you may experience pain or discomfort while chewing.
Of course, it's better to have cavities caught while they're still in their early stages, and the most reliable way to do so is to visit your dentist twice a year. They can take X-rays of your mouth that reveal tooth decay in hard-to-see areas so that it can be properly treated as soon as possible.
What Should You Do If You Have an Interproximal Cavity?
Like any other kind of cavity, interproximal cavities can be treated in several different ways:
Small cavities can be filled with a tooth-colored filling made from composite resin. This material adheres to the enamel, which means it can seal off the inside of the tooth and offer it better protection from harmful bacteria.
In the case of larger cavities that have started to compromise the overall structure of the tooth, a crown might be required.
Severe cavities may lead to infection of the dental pulp. If that happens, you may need root canal therapy to save the tooth. (A crown will usually be needed to protect the tooth afterward.)
Extraction is a last resort for treating a cavity. It is only recommended if the tooth is completely beyond saving.
How Can You Prevent an Interproximal Cavity?
While brushing is an essential step for preventing tooth decay, it doesn't do much to get rid of the bacteria between the teeth that can cause interproximal cavities. As such, you should also be flossing every day to clean these hard-to-reach spaces. Rinsing with mouthwash can also go a long way toward keeping your mouth as clean and healthy as possible.
Your dentist can give you additional tips for avoiding interproximal cavities during your next appointment. Give them a call today if it's been more than six months since your last checkup or if you've noticed any possible warning signs of tooth decay.
About the Practice
At Coombs, Ross & Sourlis Family Dentistry, Dr. Paul Coombs, Dr. William Ross, and Dr. Sourlis combine their decades of experience to bring families in Rock Hill the high-quality care they deserve. They're proud to offer tooth-colored fillings and other solutions for cavities between the teeth. If you think you're suffering from unseen tooth decay, you can schedule an appointment by visiting our website or calling (803) 592-6201.