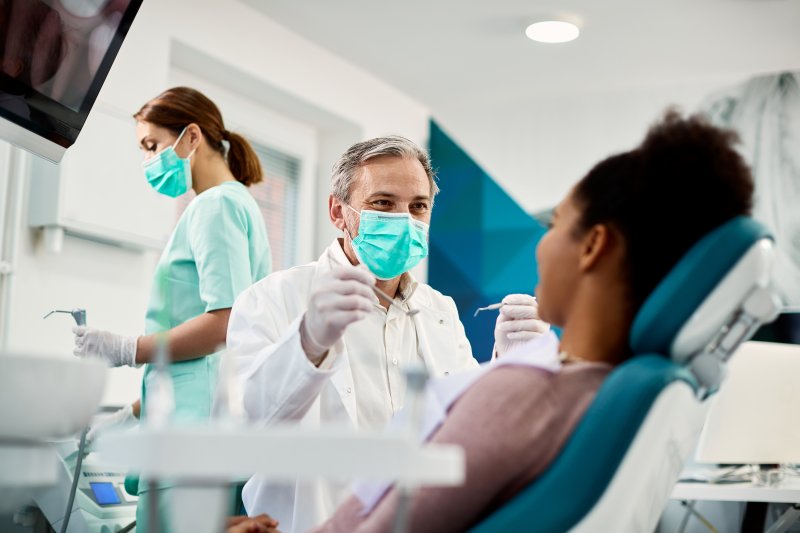 You're likely setting up your schedule for the new year now that it's January. These plans might include upcoming work projects, social obligations, or other such events. That said, adding an early dental checkup to your calendar would be a good idea. Visits to the dentist have many benefits when done towards a year's start. If you'd like to learn more about them, your local practice is happy to tell you. Here, then, are four key reasons to book your next checkup and cleaning while 2023 is young.
You'll Protect Your Smile from Harm
Holiday foods have come and gone, so your teeth may not be doing well. As such, now is a great time to get your smile checked by a dentist.
The fact of the matter is that checkups protect your oral health. Therefore, you can trust them to treat holiday-related dental issues before they get serious. For example, an early checkup could reduce your odds of a cavity becoming a tooth infection.
You'll Reach Your Deductible
With 2023 here now, your dental insurance benefits will have reset. That means you need to pay your deductible before getting discounted care.
Fortunately, a January checkup is a great way to make that payment. With this visit out of the way, your benefits can apply for most of the year. You'll then save money on any unexpected dentistry you need in the coming months.
You'll Likely Get a 2nd Checkup
It's common for dental insurance to fully cover two preventive visits yearly. However, you may not use that perk if you delay your first checkup. By June, you won't have the time to book a second visit before your benefits expire.
Things change, though, if you have an early first checkup. You can attend a summer visit six months later by having a January or February appointment. You'd thus make the most of your insurance and get free preventive care.
You'll Start the Year Well
Perhaps you have some New Year's resolutions for 2023. If one involves oral health, an early checkup could help.
You see, these visits don't just treat your teeth. They let you get advice from your local dental team on oral hygiene, dental products, and more. With that guidance, you could proceed with your smile resolutions smoothly.
Ultimately, an early dental checkup would do you lots of good. That being the case, talk to your local dentist about booking your visit!
About the Author
Coombs, Ross, & Sourlis Family Dentistry is based in Rock Hill, NC. Led by Drs. Coombs, Ross, and Sourlis, our practice offers personalized dentistry with outstanding results. As such, we offer amazing treatments that span preventive, cosmetic, and restorative dentistry, as well as emergency dental care. Our office is also a qualified provider of dental sedation services. For more information or to book a visit, you can reach us on our website or by phone at (803)-592-6201.