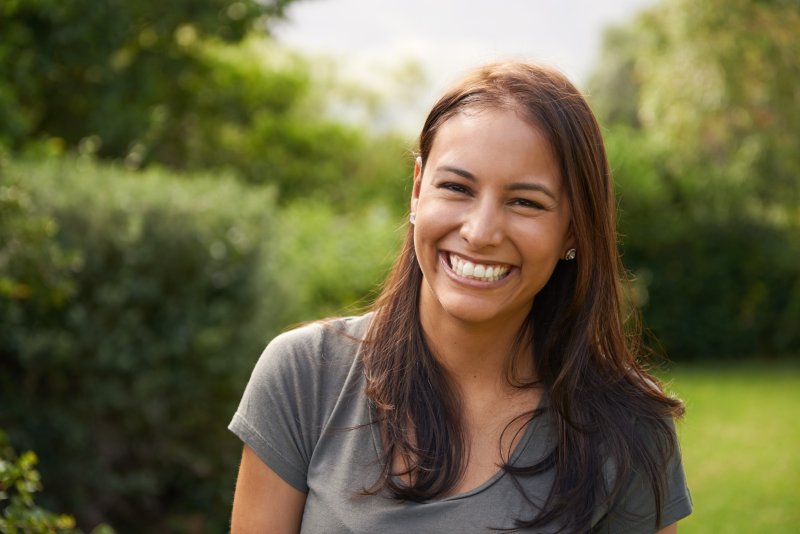 For the most part, people tend to get much more excited about cosmetic dentistry than any other form of oral healthcare. Getting fillings and root canals might not feel as life-changing as veneers or teeth whitening, but that isn't to say that they're less important.
In fact, a healthy smile is the foundation of beautiful teeth, and without one, cosmetic dentistry isn't possible. If you're wondering, here's why oral health is so important to getting cosmetic dentistry.
Why Do I Need Good Teeth for Cosmetic Dentistry?
The reason that cosmetic dentistry is considered different from restorative dentistry is that these treatments can make you look better, but not necessarily improve your oral health. In fact, many of the most common cosmetic dental treatments rely on your existing teeth for a foundation. Veneers, for example, are adhered to the natural teeth, as is dental bonding.
If you have outstanding problems with your oral health, few if any cosmetic dentists will proceed with the treatment without dealing with those issues. If they did, it would very likely compromise the integrity of your teeth, and therefore anything else you have attached to them.
What If I Have Problems but Want Cosmetic Dentistry?
If you are dealing with gum disease or tooth decay, that doesn't necessarily mean you can't get cosmetic treatment, just that you'll have to treat those underlying problems before you do. Your dentist may schedule you for treatment or cleanings to help you be prepared for the cosmetic treatment.
How to Keep Your Smile Healthy
If you're saving up for cosmetic treatment, it's a good idea to ensure that your smile is in the best shape that it can be. Dental hygiene is a critically important part of that— if you aren't already, make sure that you're brushing twice, flossing once, and using an antiseptic mouthwash to stave off bacterial infection.
Keep these tips in mind, and you'll be able to not only look better, but feel better after cosmetic treatment.
About Our Practice
At Coombs, Ross, & Sourlis Family Dentistry, we're proud to have been a staple of our community for well over 20 years. In that time we've helped hundreds of patients to find their perfect smiles. We offer nothing less than incredible dental care to everyone who visits our office, and we take the time to ensure that our patients get the respect and care that they deserve.
If you have any questions about cosmetic dentistry, we can be reached at our website or by phone at (803) 592-6201.