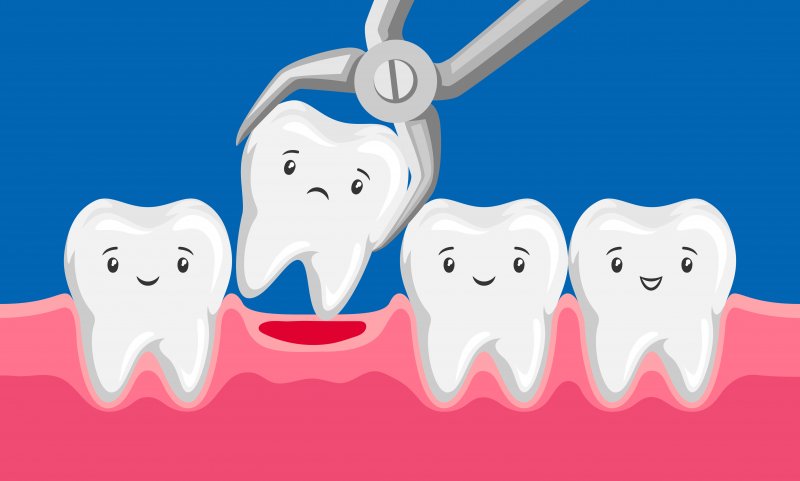 Arguably, tooth extractions are the oldest technique in dentistry, but they also tend to be one of the most misunderstood. When a dentist tells you that a tooth needs to be removed, you might not really know why that is, or what you ought to expect. Even people who have had teeth extracted before might be a little disoriented!
If you want to know a little bit more about this procedure, here are some of the most common myths about tooth extractions and why they aren't necessarily true.
Myth: Extractions are Painful
This is maybe the most prominent myth about tooth extractions that there is, and at a certain point in history, there may have been some truth to it. However, in the modern era, dental anesthetics are remarkably powerful.
The truth is that you're unlikely to feel any pain at all during surgery. In fact, the most that you're likely to feel during the procedure is a slight pressure where the tooth is being removed.
Myth: Extractions are Only for Wisdom Teeth
For most people, the only time they ever expect to have their teeth extracted is in the case of their wisdom teeth. While some people can see their wisdom teeth come in without any issue, it's often the case that they can grow into the other teeth, or can cause problems under the surface. In such cases, extraction may be necessary.
However, there are other reasons that you may need to remove a tooth. One of the most common is a painful infection that has infiltrated deep inside the tooth and has the potential to spread. In other cases, dentists will recommend extraction before orthodontic treatment. To put it bluntly, extractions are used for more than just wisdom teeth!
Myth: You Don't Need to Replace Missing Teeth
In most cases, extractions aren't the end of the story—missing teeth can cause problems if you don't replace them. Missing teeth cause the jawbone to shrink due to atrophy, which can have negative effects on your appearance and make your teeth move out of alignment.
If you are getting an extraction soon, just keep in mind that you'll also need to replace those teeth if you want to keep your oral health in good condition.
About Our Practice
Welcome to Coombs, Ross, & Sourlis Family Dentistry! Over the past 20 years, we have helped thousands of patients get the healthy smiles that they deserve. No matter what you or someone you love needs to get their smile back into perfect shape, everyone on our team will work together to ensure that you get the most comfortable dental care possible.
If you have any questions about tooth extractions, we can be reached at our website or by phone at (803) 592-6201.