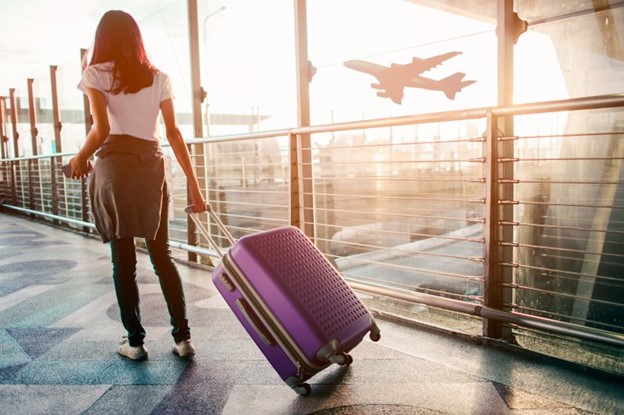 If you're a frequent traveler, constantly jetting off for business or leisure, you might be curious about the impact of your on-the-go lifestyle on certain aspects of your dental health, particularly in relation to dental implants. While addressing missing teeth promptly is essential, the concern arises whether getting dental implants will demand an extensive hiatus from your bustling schedule. The reassuring news is that this might not necessarily be the case. Here's a comprehensive insight from your dentist about dental implants and their harmonious coexistence with your travel-oriented way of life.
What to Expect While Recovering from Dental Implant Surgery
It's only natural for dental implant surgery, involving the precise insertion of a comprehensive tooth replacement into the jawbone, to evoke apprehension due to its perceived complexity. The assumption often follows that considerable effort and a long recovery are prerequisites for such a procedure.
However, patients who diligently adhere to their recovery directives often discover that the recuperation process is not just manageable but also remarkably swift. This allows them to reintegrate their daily routines, including travel, sooner than anticipated.
To guarantee a seamless recovery and the enduring success of dental implants, safeguarding the implant sites, sustaining oral hygiene, and adhering to specific dietary recommendations are pivotal. By doing so, patients can encounter a streamlined recovery process while ensuring the optimal outcome of their dental implant procedure.
Yes, You Can Still Travel After Getting Dental Implants
The exciting news is that, in the context of travel plans, dental implant recuperation scarcely presents an issue. Nonetheless, it's important to acknowledge that the recovery timeline may fluctuate based on the intricacy of the surgery and the number of implants installed.
For uncomplicated instances entailing a solitary dental implant necessitating minimal preparation, patients can generally embark on air travel immediately post-surgery. However, in cases of heightened complexity or when multiple implants are involved, a waiting period of approximately two weeks before air travel might be recommended.
Your oral surgeon will provide personalized instructions based on your individual situation to ensure a smooth recovery and an uninterrupted travel experience. The downtime is typically minimal, and adherence to recovery instructions mitigates complications.
Patients with pre-flight discomfort concerns may consider consuming an over-the-counter pain reliever before flying or securing soft foods at the terminal. Additionally, packing an ample supply of gauze and a cold compress, if feasible, can prove beneficial.
About the Practice
The skilled team at Coombs, Ross & Sourlis Family Dentistry of Rock Hill is committed to delivering comprehensive dental care, encompassing preventive, cosmetic, and restorative treatments, to their patients. This array of services extends to dental implants, which effectively address gaps in your smile. If you possess inquiries or apprehensions regarding the suitability of dental implants for frequent travelers, their expertise can guide you in making the optimal decision for your unique situation. For more insights into implants or to arrange an appointment, you can reach out to Coombs, Ross & Sourlis Family Dentistry of Rock Hill via their website or at (803) 592-6201.